Are we too pernickety about our urban trees?
SHOULD THERE BE "GRADES" OF TREES AVAILABLE?
It has been suggested to us by some growers that the standard for trees set by the NATSPEC specification is too high and that trees really don't need to be that good.
Our response to that is:
If it is simply the act of achieving tree sales that matters to someone, or if the trees are to be planted for no purpose other than 'going through the motions' without concern for the outcome, then the standard of the trees supplied is not critical. And there might well be situations where that approach is appropriate.
However, if there is any interest in the outcome, in the long-term success of the planting, in the achievement of the design objectives, or if any of the trees are to be located in public spaces – then the quality of trees used cannot be compromised.
SHOULD WE ACCEPT AND ALLOW FOR NATURAL VARIATION?
Again it has been suggested that trees are "natural things" and we should not intervene but be comfortable with variations, losses, and so forth.
What needs to be recognised is that, in a natural landscape, the trees you see as the climax of that landscape are the strongest and most successful of the thousands (if not millions) of seedlings that may have started out, following a fire for example. A fairly intense process of natural selection has occurred.
But when we plant trees into an urban landscape we are actually trying to create the final crop. If these trees are also to be handsome, safe and successful in the landscape, then it is we that need to do the selecting – and it must be done prior to planting. Only the best available trees should be chosen.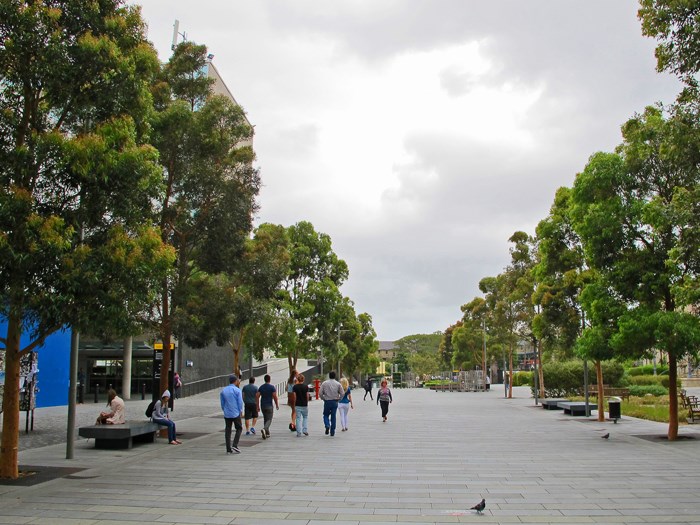 Premium standard by Trees Impact and the outcome of careful management and selection by humans.