Pioneers and still unique
Since 1993, Trees Impact has been the only dedicated big-tree grower specifically established to produce trees conforming to the Australian Standard AS 2303:2018 specification for landscape trees, now accepted as the Australian benchmark.
We are a compact and highly specialised business. All components are owner-operated and dedicated exclusively to producing semi-mature trees to the world's most stringent specification. Because our skills and experience are so focused, we are widely acknowledged amongst senior arborists as the 'standard bearers' when big trees are needed and only the best will do.
A significant part of our business involves contract growing trees, especially Australian natives, which have been commissioned in advance for future projects.
Please read on to learn more about our resources, people, history and some of the praise that qualified people have bestowed upon us – all of which has been spontaneous and unsolicited.

Resources
KARIGNAN PLANTATION
The supplier of all premium trees to Trees Impact is our associated production nursery, Karignan Plantation. It is situated near Sydney on a large property set up to accommodate tree production of all sizes. Given its dedicated focus on producing semi-mature landscape trees only, its fit-for-purpose plant and equipment and its very stable, long-term, highly-qualified team, it is unique in Australia.
The business operates under documented Quality Management, WHS Management and Environmental Management Systems, all externally audited annually.
Inspections, by appointment, are always most welcome and allow us to physically demonstrate our operations and ethos.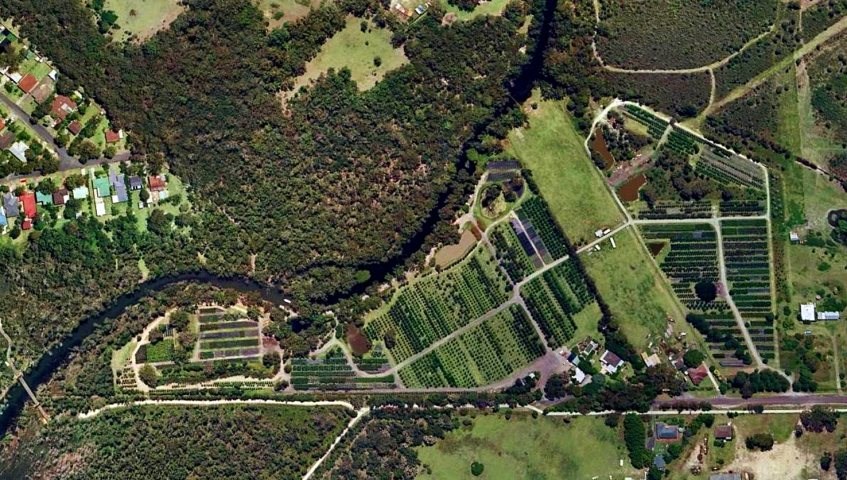 People
ROSS CLARK
BSc (Forestry)
Director, Trees Impact Pty Ltd
Since graduating in Forestry, Ross has worked continuously in producing and improving landscape trees. He is now a leading consultant, adviser and industry spokesperson for improved tree quality and specifications, frequently conducts clinics, addresses seminars for industry groups and lectures at educational institutions. He created the "NATSPEC" specification for trees (published by Construction Information Systems P/L in 1996 and revised in 2003). It became accepted as the industry's strictest standard and has now evolved into the official Australian Standard 2303:2018.
The involvement of someone of his qualifications and stature, to link the grower and tree users is not to be found anywhere else in our industry.
JIM WARNER
Director, Trees Impact Pty Ltd
Managing Partner, Karignan Plantation
Jim manages production through Karignan Plantation and its support growers. He has 40+ years of professional and small business experience. Jim and wife Sylvia established Karignan Plantation in 1993 and, with technical and marketing support from Ross Clark, have developed that nursery into the multi-skilled production arm of the Trees Impact.
RICHARD REILLY
Quality Manager/Environment Manager
Advanced Diploma in Horticulture
Advanced Diploma in Environmental Management
Richard has been with us since 1995. He served as our Production Manager for many years and is now Quality Manager and Environment Manager.
LISA MURDOCH
Operations Manager
Advanced Diploma in Horticulture
Lisa has been with us since 1997 and now manages stock control, all freight arrangements and much of our customer relations, along with many other aspects of our operations.
SIMON SMITH
Production/Resources Manager
Certificate III Horticulture
Simon has been with us since 2009 and now manages all site and operational resources as well as managing all preparation and loading for the shipment of trees.
JAKE PIKE
Production and Contracts Manager
Jake has been with us since 2019 after 11 years in senior roles at another major production nursery.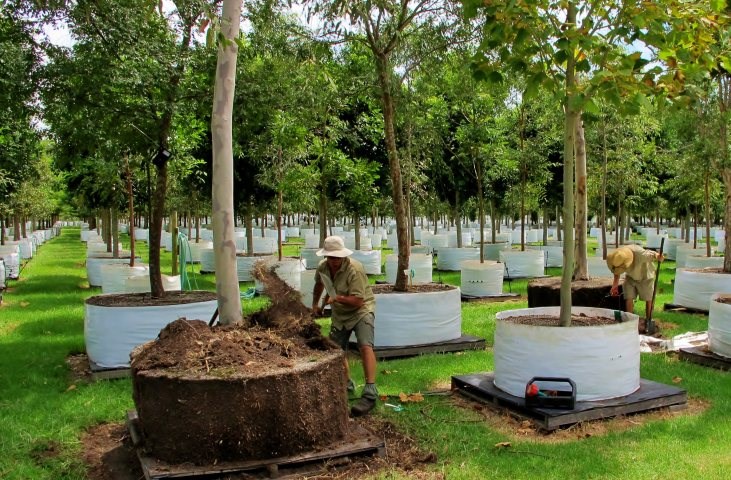 History
Since the Trees Impact was formed in the early 1990s, trees, ranging from 100 litres to 3000 litres in size, have been supplied to:
Resort, community and township developments up and down the east coast of Australia including for Mirvac, Frasers Property, Landcom/Urban Growth, Stockland, Lend Lease, and a great many others.
Directly and indirectly, major regional projects, including Olympic Stadium, Acer Arena, Fox Studios, Hordern Pavilion, Moore Park West, Honeysuckle Development, Docklands, Sydney Light Rail, Barangaroo Headland Park and others.
Various significant local government projects and general street/parkland tree plantings for dozens of councils in Sydney, Melbourne, Brisbane, Gold Coast, Townsville, Adelaide and many regional areas.
Parklands such as the Royal Botanic Gardens, Taronga Zoo, Melbourne Zoo, Sydney's Centennial Park and Moore Park, Olympic Park, Bi-Centennial Park, Hyde Park, Central Park, Pirrama Park, Western Sydney Parklands and others.
Universities including University of NSW, University of Sydney, Macquarie, Deakin and Monash.
Golf courses including The Australian, Royal Sydney and Elanora.
Residential and commercial developments across eastern Australia from Northern Queensland to South Australia.
Landscape architects and designers, large and small, across all supply zones.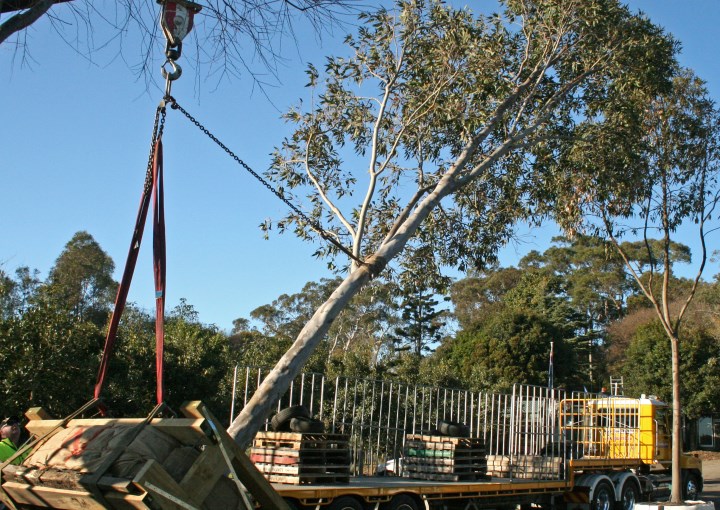 Spontaneous Testimonials
Nobody has ever been asked to provide testimonials. These are a selection of genuine, spontaneous compliments we have received from people we've dealt with in recent times. All have been volunteered completely freely and 'out of the blue'. For that reason, we have not felt at liberty to publish the identities of these admirers other than by showing their positions in the landscape industry. More information as to their authenticity can be supplied in the event of enquiry.
For years we have been urging growers in America to do what you are doing. This has to be one of the best tree farms in the world.

Visiting Associate Professor, Kansas State University
Without doubt the best tree farm I've ever visited

Brisbane Landscape Architect
Your Ficus obliqua are some of the best trees I have planted in the last 28 years.

Senior Arborist, Major City Parkland
I have never seen rootballs as good as that and doubt anyone else here has either.

Queensland Arborist
I would just like to say a massive thank you. You and your team have been amazing from the very first phone call. The trees are so beautiful.

General Customer
Ross, I would also like to thank yourself and Jim for your great service and quality plant material. We get nothing but compliments about the trees that are supplied by Trees Impact.

Manager, Horticultural Estate, Major City Parkland
Thanks for the excellent tree stocks. We really appreciate the advice and service provided by Trees Impact throughout the process of the project.

Sydney Landscape Architect
The City has greatly appreciated your extensive efforts and skill in growing these excellent trees.

Urban Forest Manager, Sydney council
Just wanted to say a massive thank you for the beautiful trees – they have made an amazing impact on this inner-city park! And watching the delivery was fascinating.

Landscape Architect, Sydney council
Ross, it's my pleasure. You literally wrote the book on trees in Australia!

Senior Landscape Architect, Melbourne
The pines are looking absolutely fantastic, and everybody is very happy with the quality – which of course is your trademark.

Tree buyer for Gold Coast City Council
It is a pleasure to walk into a production nursery where people so obviously take pride in the place.

Small Tree Grower
The first thought I had when I started air excavation around the root crown of the first tree was "these must have come from Trees Impact" as the number of roots and their evenly spaced radial growth patterns were so obvious.

Consulting Arborist
Your trees are as close to perfect as I have ever seen.

Visiting Senior American Landscape Architect
The benchmark has been set. I doubt anyone else will come close to this.

Tree Buyer, Sydney plant wholesaler
Once again we appreciate the excellent relationship with Trees Impact we have enjoyed over the past years!

Tree Buyer, Sydney plant wholesaler
Our client has had 2 trees delivered by (another supplier) and rejected them. The landscape contractors told him that if he wants good trees that would be delivered safely he should call you.

Melbourne Landscape Designer
I would like to thank you all at Trees Impact for the great relationship and excellent trees! And thanks to Ross for the technical advice that has been readily provided when I have needed it.

Tree Management Officer, Sydney Council
Why would we not buy your trees? They are the most beautiful trees I have ever seen.

Buyer, Major Australian plant grower / supplier
The difference between here and other nurseries is that at other nurseries we need to search for trees that are good enough to select; here we only search to see if there are any we couldn't select.

Landscape Architect, Newcastle
I have instructed our contractor to go to you because we have had greater success with your trees than with trees from other suppliers.

Development Director, Sydney business park
The batch of 400 litre Tuckeroos you showed us is the best batch of big Tuckeroos either of us has ever seen.

Buyer from major Australian plant grower / supplier
Tree heaven!

Tree Management Officer, Sydney Suburban Council